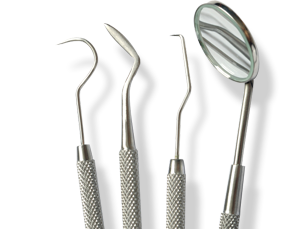 Testimonials
"The hygienist who cleaned my teeth was amazingly thorough, no one has ever spent that much time on me, plus there were no lectures or blaming. The office is the nicest and most comfortable I have ever been to. Top of the line all the way! Thanks for the pleasant experience."
- Georgia C.

About Us
Welcome to the office of William J. Coco, located in Greenville, NC. Our office specializes in comprehensive dental care for adults and children in a sterile, professional, and welcoming atmosphere. We offer treatments ranging from standard cleanings and maintenance procedures to whitening systems, restorations, and reconstructions.
Dr. William Coco has been awarded the prestigious Mastership Award given by the Academy of General Dentistry (MAGD). The MAGD is the highest honor given by the Academy of General Dentistry. Bestowed upon those who complete over one thousand hours of coursework in 16 areas of dentistry, the award is representative of an individual committed to maintaining a state-of-the-art practice while offering the latest advancements in dental care and treatment to each patient. Dr. Coco joined over 2,200 other awarded dentists for their willful dedication to continuing education in dentistry.
About Dr. Coco, MS, DDS, MAGD
Dr. Coco earned his bachelor's degree in Chemistry at the State University of New York at Oneonta and later relocated to North Carolina. At North Carolina State University, he earned a Master's degree with honors in Organic Chemistry. Dr. Coco earned a Doctorate in General Dentistry from the University of North Carolina at Chapel Hill.
Following the completion of his education, Dr. Coco moved to Greenville, NC, and opened his own dental practice in 1985. During his time running a successful dental practice, Dr. Coco taught at East Carolina University as a chemistry professor from 1985-1992.
Our Staff
We offer a patient-centered approach to your dental needs. The office includes both the latest in dental and consumer technology and we offer the top dental experience in the Greenville/Pitt County area. Additionally, our most important asset is our knowledgeable, friendly staff.

Office Information
Appointments can be made by calling 252-355-7178 or while you are in the office. Our staff will be happy to assist you in anyway. If you cannot keep your appointment, please give us 24 hours notice to enable other patients to utilize your appointment time. Broken appointments will incur a $50 penalty.
Our office hours are the following:
Monday 9:00am-5:00pm
Tuesday 9:00am-5:00pm
Wednesday 9:00am-5:00pm
Thursday 9:00am-5:00pm
Friday 9:00am-3:00pm
Payment is due when services are rendered. Most insurances are accepted. We accept cash, checks, credit cards (Visa, MasterCard, American Express and Discover). Please inquire about a payment plan for major services.